ABOUT
---
About Oohira Yasai
At Ohira Yasai, we are always thinking about what products will please
our customers and what we can do to make our customers happy

[Sincerity]
If we pursue what is right, we can naturally produce delicious vegetables that are safe to eat.
We work with sincerity in our hearts and minds.

[To be creative].
We cherish every new day, with reflection and improvement,
always asking ourselves questions about what we can do to improve our work.
We are committed to doing creative work.

[Pursuit of perfection]
We wonder if global warming is affecting Japan.

Unlike a few years ago, Japan entered an extremely harsh era for vegetable cultivation.
We are working hard every day with the goal of producing good quality products.

[Farm to table]
We hope that our customers will be impressed by the deliciousness of our products!
We always value people who eat our products and are impressed by the food.
We hope that everyone who eats our vegetables will smile with happiness.
With these goals and a pure heart, we strive to put the customer first.
BRAND
BRAND
---
Branding
Oohira Yasai is also working on the branding of our products.

Vegetables such as lettuce are very common and are sold everywhere and anytime.
So it is very difficult to make our products stand out from others,
but we are working hard to get known and gain trust from
customers with our unique packaging.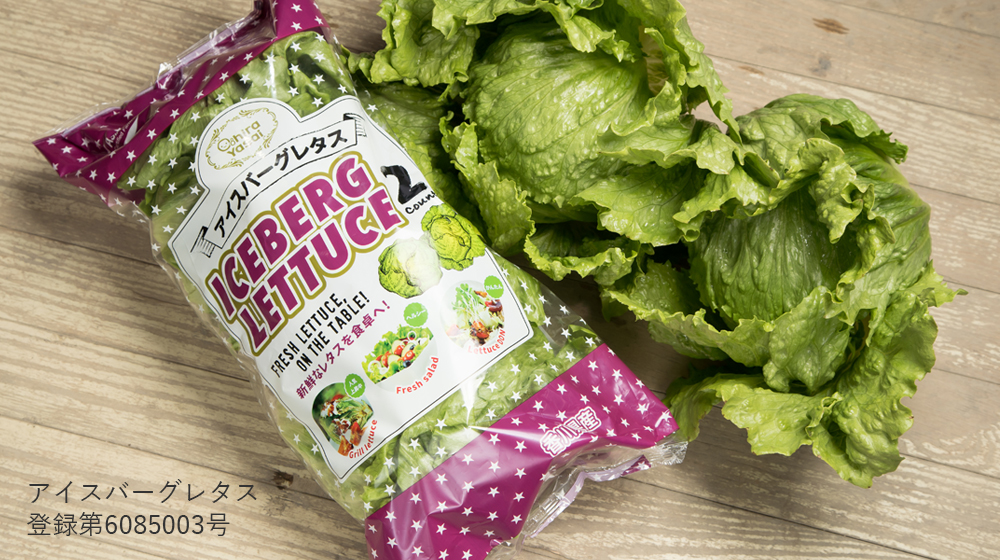 EVALUATION
---
third-party evaluation
According to analysis of food ingredients at the Japan Food Analysis Center, Inc.
We received very good results for flavor components and health maintenance functions.

The results were well below the standard values for "nitrate nitrogen*, which has been the subject of strong interest in Europe in recent years.
This result confirms that many of the vegetables produced by Ohira Yasai are foods that support the maintenance of good health.

*Nitrate nitrogen is an oxidized form of ammonium contained in fertilizers and rainwater, and is considered a first class carcinogen.
Transcript on flavor components
Transcript on Nitrate-Nitrogen
Nitrate nitrogen content concentration
EU standard value
Oohira Yasai
iceberg lettuce
200mgNO3/100g
18mgNO3/100g
romaine lettuce
400mgNO3/100g
10mgNO3/100g
PRODUCTION
---
Production Flow
TO SOW

Sowing and planting

CULTIVATION

Cultivation with reduced use of pesticides and chemical fertilizers

Cold Chain
Management

WRAPPING

Wrapping & Packaging

to the whole world
Safe, secure, fresh, and delicious vegetables.
We are also thoroughly committed to quality control to deliver safe, secure, fresh, and delicious vegetables to our customers.

We have several GAP instructors on staff.
and our staff are working together to build a farm management system and improve quality control.
We are always working to improve quality control.
HACCP Manager Training

2名

JGAP Instructors(2 of them have passed the GAP production area leader training)

7名

ASIAGAP Instructor

2名
Cultivation Project Management
Soil Diagnostic Testing.

Traceability records
Agricultural product handling process management
Water Quality Testing

Pesticide residue testing

Disinfection (Staff)

Disinfection (Machines and Equipments)

Foreign material contamination prevention measures
(hats worn during work, personal belongings prohibited)

Metal detection inspection

Traceability records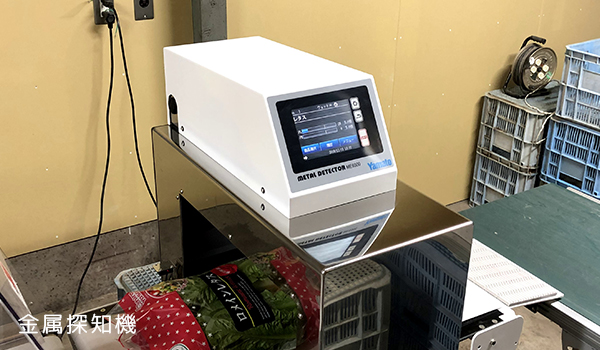 Cold chain
management
Cold chain management is a logistics method that maintains products at
low temperatures and delivers them to mass merchandisers and processing while preserving quality.
At Ohira Yasai, products are processed, packed,
and shipped at low temperatures after harvest.